Gourmet chefs are pondering this question for very different reasons than environmentalists, yet waking up to the sustainability of the salts they are using.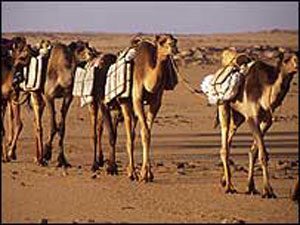 The value of salt cannot be underestimated, as we know through what lengths cultures have gone to obtain this seemingly obvious commodity in our kitchens. (The video of the camels explain this well!)
Although great health benefits are present in many salts, we have gone beyond the point of health and taste if we are sensitive to the earth's ability to sustain resources and these need be overridden in the case of a negative environmental impact a specific salt may cause.
There are basically two sources of salt:  the sea and the earth.
Salt can be derived in basically two ways:
1. EVAPORATION – such as sea salt where seawater is panned and then left to evaporate. It has come to light, however, that the latest findings indicate the infiltration of plastic (in the form of micro fibres) in sea salt – yet another reason for us to #crushplastic.
Desert salt is another derivative of evaporation where underground water is brought to the surface and evaporated. Examples of desert salts in South Africa is Oryx and Kalahari. These claim to be sustainable as the underground lakes are refilled and part of moving water, probably from the sea.
In many areas of the world there are large salt deposits on the ground that have negative impacts on the ecosystems. A solution to this problem is the removal of these deposits to sell as food salts. This is also done through evaporation.

2. MINED – as rock salt, the most common being Himalayan Salt, manually chopped out of the mountains in Pakistan.
Black Salt (the most common one to us is Kala Namak or Indian Black Salt) is also a rock salt derived from volcanic remains.
Not only is rock salt finite, it also carries a whole lot of negatives such as a heavy carbon footprint, impurities and child and unfair labour practice. Read more… about why we should not be using Himalayan salt.
Other rock salts (not so commonly available) are produced through solution refining (extracting salt after it is dissolved) and then evaporation.
What about 'Table Salt'?
The common salt we buy (or used to buy) in large amounts are refined sea salt which is stripped of all trace nutrients, leaving only sodium chloride. Many additives are used, the most common being iodine and anti-caking chemicals (to make it free-flowing). The difference is explained very well in the video below.